Company
Delhiwebstore is a leading provider of premium web hosting products and data center infrastructure. With our proven premium hosting track and instant quality support we ensure our customers the kind of availability in hosting which is very rare to find..
Established in 1997 Delhi Webstore's growth has been fueled by providing unbeatable managed services to businesses of all sizes, in all areas of the world. Server monitoring and quality management are the most basic tasks we take care of for your hosting. We maintain highest uptime guarantee on all of our hosting (dedicated and shared both) packages.
Delhi Webstore is a bouquet of hosting services including solutions and support for all mojor open source platforms like hosting solutions for Joomla , Wordpress, Magento, Boonex, OSCommerce, SSL, Open Source CRM Systems etc.
Unmatched Support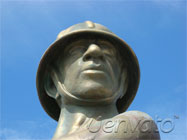 Established Managed Services
Delhi Webstore has established a world class Support team that is professionally educated and available on site at each data center. This includes a dedicated Sonar Monitoring division that monitors and pro-actively responds to, and corrects, any issue that is identified. This includes network, hardware, infrastructure and application level errors. Support allows our customers to rest easy knowing their web sites are in good hands..
Hosting at Premium Hosting Centres
Unlike other hosting providers, Delhi Webstore offers hosting at data center locations that are entirely renounced and staffed by highly skilled engineers around the clock. All data centers are designed with redundancy installed at every level, ensuring that a failure at any level will not affect your server. Delhi Webstore's data center's power is conditioned and reliable through the use of centralized UPS solutions backed by state-of-the-art generator technology. We not only offer you robust and reliable network but also ensure that 100% Uptime SLA is achieved in hosting. We exclusively utilize premium Tier-1 bandwidth providers, ensuring minimal latency and fast connections to all points of the global internet.